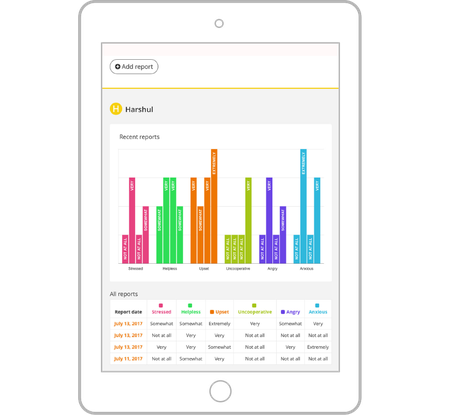 Track changes in mealtime emotions
Complete our interactive wellbeing tools so that you can monitor and see changes and improvements in your own, and your child's, emotions around mealtimes.

You can fill this in as often as you like and your responses will be plotted on graphs, making it really easy for you to identify changes over time.
Complete an assessment of your child's eating, and your feeding, behaviours
Completing the feeding assessment questionnaire enables you to review your child's eating behaviours, as well as your own feeding practices.

You can complete this assessment numerous times. Each time you do, your score will be saved, meaning that you can easily review progress and identify how behaviours and practices have changed.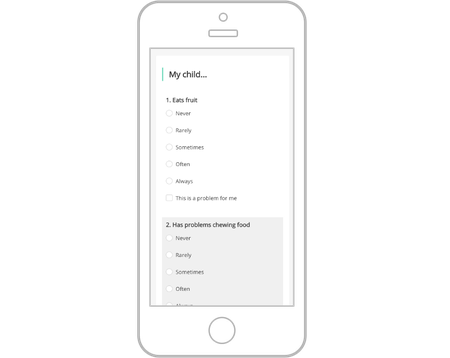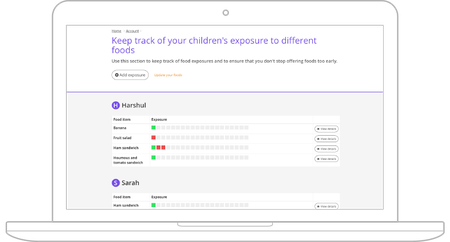 Keep track of food offerings
Offering food several times is key to helping children learn to like a variety of tastes and textures. Use our exposure monitor to log every time a disliked food is offered and what your child's response is. 
With this tool, you will be able to see at a glance how many times you have offered a food and whether liking is improving and also ensure that you offer foods enough times. 
Don't stop offering too early, but never force your child to eat a food.
Ready to give the Child Feeding Guide a try?
It's free, built by mums and registration only takes 2 minutes.